About Premier Wire Rope
Who We Are: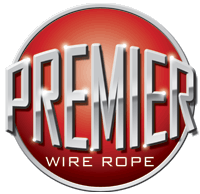 Premier Wire Rope is an American owned and operated company with a focus on supplying high quality special steel wire ropes for industrial, construction and offshore crane applications in the North American marketplace.
Team Premier Wire Rope consists of highly specialized team with each team member being dedicated to the art of wire rope. Our commitment begins with the single wire that makes up the wire ropes shown in our portfolio to the satisfied customer who proudly uses our wire ropes on his chosen equipment or application.
This total commitment is expressed by our motto "Quality. Strength. Focus."
QUALITY: Only top quality steel wire ropes make up the product range of Premier Wire Rope. The Rope manufactures that are our source of supply share the principal of quality with out compromise that is at the basis of our ideology.
We are the largest distributor of KISWIRE "HYROPE" series high performance wire ropes in North America.
We are the exclusive dealer for TEUFELBERGER special wire ropes
for industrial and construction applications in USA.
STRENGTH: Premier Wire Rope was originally founded on the idea that the company would be built on a small team with full dedication to the niche market of supplying special wire ropes and supporting key users in the North American market. The recipe for strength as we see it has always been a combination of having optimal inventory of high quality product backed by a specialized sales team that can provide full sales and service support.
FOCUS: In 2014 Premier Wire Rope celebrates its 10-year anniversary. This year we have expanded our capabilities to meet with the current market demands.
We have transitioned into a new rope center where we have doubled the capacity for shipping cut length ropes to order. Additionally, new equipment has been implemented which expands our existing capacity for fabricated end terminations for running rope applications:
Swaging to EN 13411-3 up to 46mm.
Socketing to EN 13411-4 up to 76mm.
OEM specific end terminations: Special Sockets & DIN standard thimbles.
Annealing capacity up to 60mm rope diameter.
Reel handling capacity up to 20 T.
Keeping client satisfaction as our main focus, we have the ability to be on site to offer full technical assistance, troubleshooting and training.
Further as we know crane operations work around the clock we have implemented a technical service hotline that is available to you 24/7.
We invite you to put our product and our Team to the test.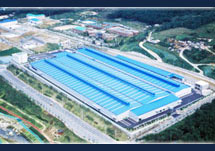 About Kiswire
The World's largest manufacture of steel wire rope.
Kiswire was established in Busan, Korea in 1945. The company has grown into a major international operation with a global sales and marketing presence, with manufacturing facilities for various steel wire products based in Korea, Malaysia, China and the USA.
Kiswire's core business is steel wire rope and has produced high quality steel wire ropes for decades. In the last 10 years, Kiswire has implemented a specialized production facility dedicated to produce innovative special wire ropes of the highest
Quality in design, raw materials and advanced production methods.
These special wire ropes that make up the majority of the product line of Premier Wire Rope are produced by Kiswire's HYROPE factory under the HYROPE name in Busan, Korea.
For offshore and large crane rope applications, Kiswire has two production facilities dedicated for general purpose, offshore application specific and high performance special wire ropes. The offshore market has become a main focus for Kiswire, with the Neptune plant (est. 1997) and Hyrope Neptune 2 plant (est. 2011).
The Neptune plant can produce 6 strand ropes with unit weights up to 300t. The Neptune 2 plant can produce complicated special steel wire ropes with unit weights up to 600t.
Kiswire's goal of absolute quality, which is evident in each product produced by a highly skilled work force, guided by expert management, has put Kiswire in the leading position as the world's largest manufacturer of steel wire rope.